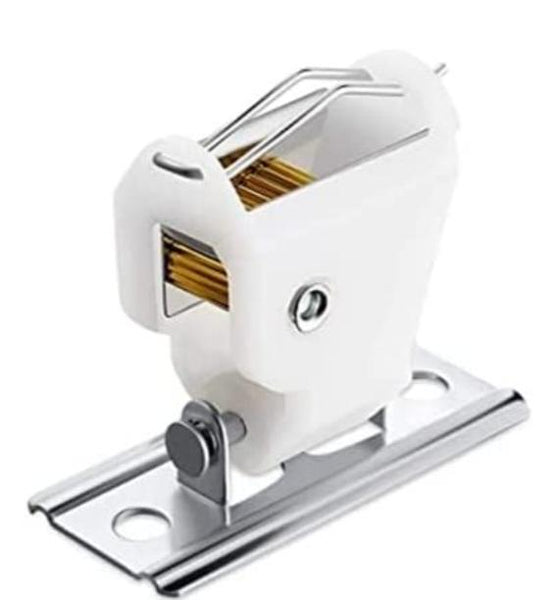 Cord Lock Problem
Cord Lock Problem
"I have cord locks and one side of my roman won't stay up".
This is your cord lock. Do you see the 2 prongs where your cords come through? Look at the gold roller wheel. Sometimes on these locks, there is too much space on the side of this wheel and the string will not be "caught" and lock in place. If this is the case, your string that drops to the side, needs to be placed in the center space with the other middle string.(2 strings in one space is fine!)
Decide which string is not being caught before you take the roman down.
To do this, simply use needle nose pliers or a small flat head screwdriver, and pry the prongs loose from the back. You can plainly see where the prongs are inserted into the back of the lock. (Seems scary, but not much can go wrong: don't worry.) Slowly pull the prongs out far enough to move that string to the middle position with the other string that is already there. Now close the prongs by pushing and snapping back in place.
The problem should be solved.